WE ARE EXPERTS AT COMMERCIAL BAR BUILDING AND CONSTRUCTION
WE CAN HELP YOU FROM IDEA TO EXECUTION
Do you need the help of experienced and reliable commercial bar builders to bring your vision for your business to life?
Look no further than RJT Construction, the top contractor in Houston, TX.
With over 25 years of experience building custom bars and restaurant spaces throughout the city, our team has become widely recognized as leaders in creating beautiful and efficient environments that will impress customers and create an inviting atmosphere.
From start to finish, we provide complete bar-building services to offer a seamless customer experience while maintaining high standards of excellence.
Whether you are looking for bespoke design solutions or specialized construction services tailored to fit within your budget parameters, RJT Construction is here to meet all your needs.
Read on to learn more about how we can help ensure your project gets completed according to plan.
What to Look For in Commercial Bar Builders
When seeking a professional commercial bar builder in Houston, TX, look no further than RJT Construction.
With years of experience in the industry, we have the skill and expertise to build whatever space you envision.
Our team is dedicated to providing custom, first-class designs and delivering exemplary customer service.
We understand that time and budget are essential so we ensure that our projects are carried out efficiently and within your given parameters.
At RJT Construction, you can expect quality craftsmanship with each job that leaves our shop.
Contact us today for a consultation and join many others who have made us their trusted commercial bar builder!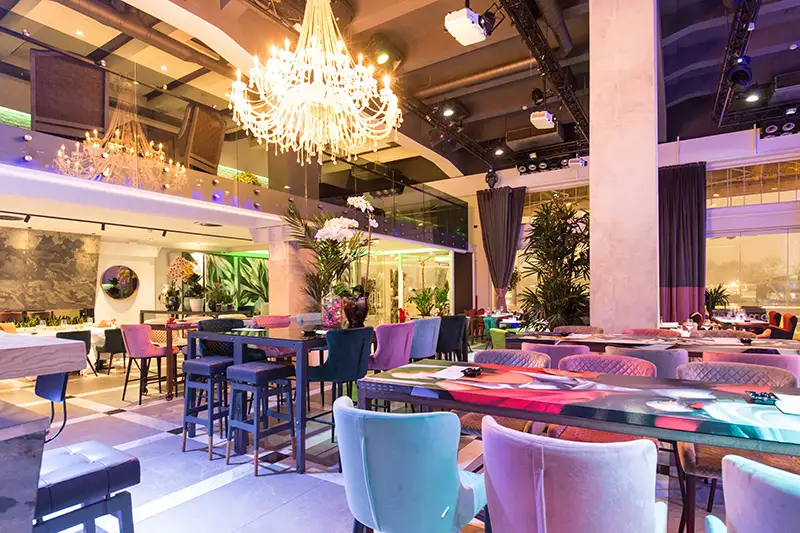 a. Expertise and Experience
RJT Construction, based in Houston, TX, offers comprehensive bar-building services for commercial clients.
With years of experience in the field, our team of experts possesses the skills to design and construct a bar that meets aesthetics and functionality needs.
Our team has the necessary expertise so that clients can ensure their bar is being built to their exact specifications.
We are dedicated to providing exceptional quality and customer service for each project we take on.
So your commercial bar building project will be better than ever with RJT Construction leading.
b. Professionalism
Regarding our professionalism at RJT Construction, we take pride in upholding the highest quality standard.
Our bar-building services are designed to exceed your expectations, and the high level of craftsmanship accompanying every project is a testament to our dedication to our work.
With years of experience in Houston, TX, you can trust that when you choose RJT Construction for your commercial bar building needs, you'll get unmatched expertise and uncompromising attention to detail.
c. Flexibility
RJT Construction understands that specialized commercial bar building projects involve great flexibility.
We are proud to provide our clients in Houston, TX, with an array of flexible services that can be tailored to meet the project's exact needs.
Having worked in the construction field for many years, our team has created creative solutions to unique specific problems and is trained to adjust our services and plans whenever necessary.
Our remarkable level of flexibility ensures that our projects remain on schedule while meeting the specified expectations and requirements of the clients.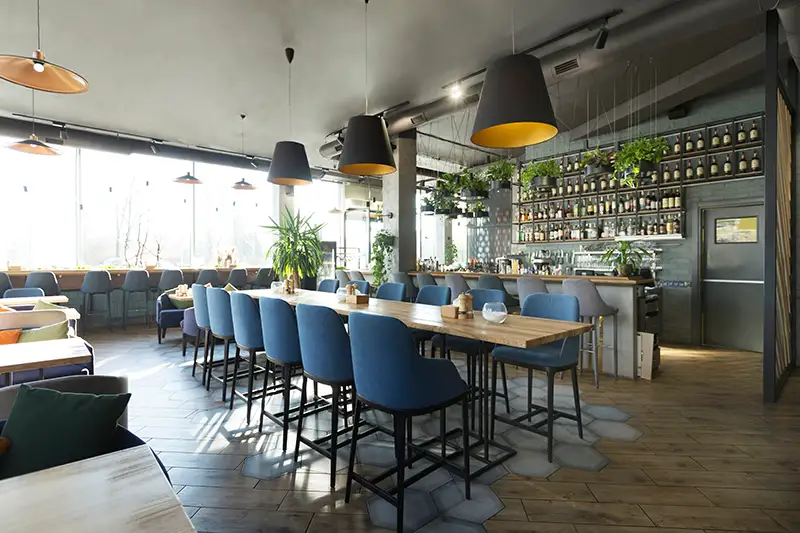 Tips for Finding the Right Contractor
When choosing a bar building contractor for any commercial needs, look for one with in-depth experience and references from past successful jobs.
RJT Construction offers commercial bar building services in Houston, TX, and boasts a team of experienced professionals who have repeatedly delivered beautiful results to their customers.
It is also important to ensure the contractor is licensed and insured, as this ensures both parties are protected financially should an issue arise during the construction.
Don't be afraid to ask questions of the contractor before making your decision; it's your right to understand exactly what you are getting into before signing any contracts!
a. Research Companies & Check Reviews
At RJT Construction, we recognize the importance of meticulously researching companies and checking reviews before making business decisions.
That's why, for building commercial bars in Houston, TX our team takes pride in examining other companies and examining customer ratings.
We are confident that by engaging in this process, it allows us to guarantee a model of excellence with every single project that we take on.
Furthermore, we believe providing clients with the best possible services is essential.
b. Ask About Their Processes & Procedures
When it comes to building your dream bar, you need to be sure that the process is comprehensive and efficient.
At RJT Construction, our processes and procedures are trustworthy and reliable, ensuring that your project will always be on schedule, within budget, and up to your standards.
We understand that a successful construction project requires clear communication between ourselves and our clients.
Our experienced team of professionals is committed to providing high-quality services at competitive rates – so contact us today to learn more about how we can help you build your commercial bar!
c. Get References From Previous Clients
RJT Construction is proud of its commitment to excellent customer service.
The best way for potential clients to understand our capabilities accurately is to speak with those who have previously worked with us.
We are always willing to provide references from satisfied customers who can attest to our quality of work, timeliness, and reliability.
Our staff also take great pride in staying on budget while meeting every customer's needs.
Contact us today if you would like to connect with any of our former customers and gain their perspective on working with us.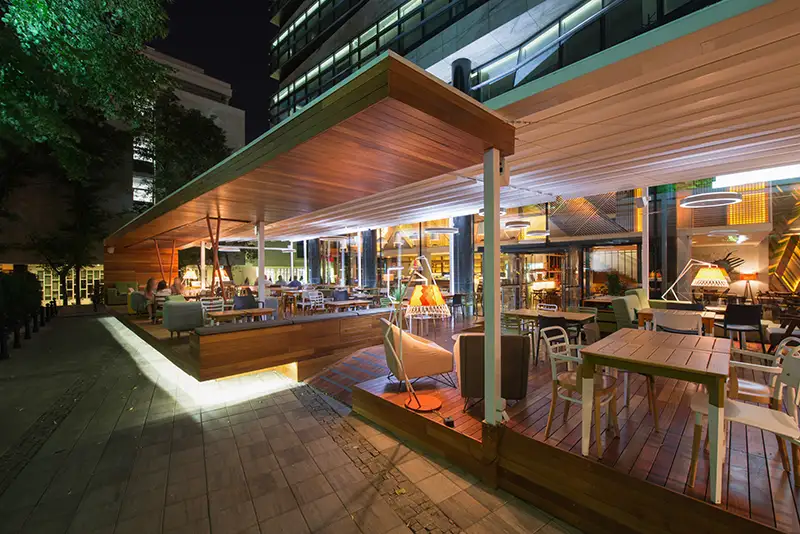 Benefits of Working with RJT Construction for Your Commercial Bar Building Needs in Houston, TX
When planning a commercial bar building project in Houston, finding a reliable contractor who can work with you to fulfill your needs is essential.
RJT Construction is the perfect choice for bar-building projects in Houston.
With decades of experience in the commercial construction sector, our talented team has worked on various projects. It will be able to bring efficiency and excellence to your task.
Whether you need help with custom design ideas or want somebody to execute your plan flawlessly, RJT Construction is ready and excited to help turn your vision into reality.
Benefit from years of expertise and superlative quality customer service – contact us today for all your commercial bar building needs!
Frequently Asked Questions About Building a Commercial Bar
– How much does it cost to build a commercial bar?
– How long does it take to construct a commercial bar from start to finish?
– Should I know any building codes or regulations when constructing my bar?
– What materials are generally used in the construction of bars and restaurants?
– Do I need an architect or designer to design my bar space layout?
At RJT Construction, we know many questions exist when constructing a commercial bar.
We strive to make the process as smooth and hassle-free as possible.
Our team of experienced professionals is well-equipped to handle any queries you may have throughout the construction process.
Whether related to design or building materials, we can provide answers and advice on the best way forward for your project.
We understand that each customer has unique needs and preferences regarding their bar and are ready to work with you toward the perfect outcome.
The Bottom Line – Choose RJT Construction for Your Commercial Bar Building Needs in Houston, TX
RJT Construction has years of experience with high-quality bar building services in Houston, TX.
Our knowledgeable and skilled team works diligently to ensure the process runs smoothly.
Our prices are competitive, and we always aim for complete customer satisfaction – so you can rest assured that if you opt for our services, you will get great value for your money.
Trust us to provide superior commercial bar building services and come away with a product that will last through the years!
Choose RJT Construction today for all your bar building needs in Houston.
In Conclusion
Building a commercial bar is essential; you want to ensure it is done just right.
With the proper research and due diligence, you can find a contractor that meets your needs — ensuring your project will be completed with the utmost expertise, professionalism, and flexibility.
Regarding commercial bar building needs in Houston, TX, RJT Construction is well-suited for this task.
Our team of experts has years of experience working with commercial bar-building projects, so we are the perfect choice for your next project.
With our commitment to customer service and excellent craftsmanship, your commercial bar will be built with precision and attention to detail.
If you have any questions about working with us on your commercial bar-building project, please don't hesitate to ask for answers tailored to your needs.
Get started today by contacting us at RJT Construction – the trusted partner in fulfilling your commercial bar building needs in Houston, TX!
WE ARE EXPERTS AT COMMERCIAL BAR BUILDING AND CONSTRUCTION
WE CAN HELP YOU FROM IDEA TO EXECUTION