General Contracting Services You Can Rely On in Houston
OFFERING YOU SOLUTIONS TO ANY PART OF YOUR CONSTRUCTION PROJECT
RJT Construction is a 360° contractor, which means that we are able to provide each of our construction services (i.e., dirt work and concrete services) à la carte or we can combine them into a turnkey solution. Whatever is necessary to get your project finished, our team can provide it. We have an in-house team of experienced and highly skilled contractors who will get the work done correctly, on-budget, and on time. Contact us today to learn more.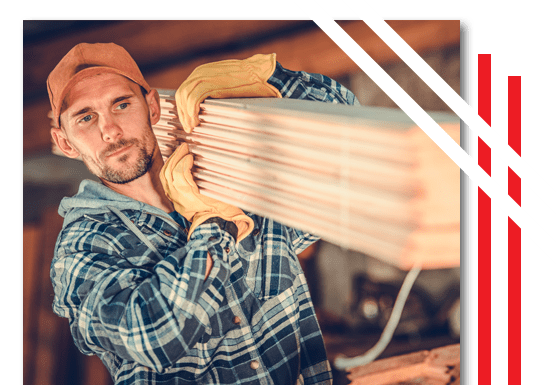 WHEN ACTING AS THE GENERAL CONTRACTOR, RJT CONSTRUCTION IN HOUSTON PROVIDES:
Construction services
Dirt work

Concrete
Erection
Buildouts
And more

From the planning stages to the finishing touches, RJT Construction's team of general contractors have the knowledge and experience to accomplish any task.

Our teams have experience in everything from preparatory work, including dirt and site work, all the way to full buildouts. Because we keep everything in-house, when we give you a timeline, we can stick to it.

Concrete and erection services are two areas where you need a team of skilled professionals handling every step. RJT Construction is that team of skilled professionals.
We've helped build many different projects across the greater-Houston area. Whether your project is a building at the George Bush International Airport complex, a self-storage facility, or a warehouse, RJT Construction will get the job done right.
We take your project seriously. Because we're a family owned business, we understand that every project is special and that it demands the utmost attention and devotion in order to ensure that it is as perfect as it can possibly be. In order to devote ourselves to our clients, we take a three-pronged approach to provide you with unparalleled results before, during, and after your project.
ALWAYS TAKING THE CLIENT-CENTRIC APPROACH
When you hire RJT Construction, you become a member of the team. That means including you in every step of the process so that we can be sure that your needs are being met. By bringing you into the fold, we're showing you the respect and attention that you deserve. Our client-centric approach reminds us to walk in your shoes as we go about our work in order to keep your needs at the forefront.
HIRING THE BEST OF THE BEST
We have built out a team of the absolute best craftspeople from across Texas and the country; each of our team members goes through an extensive vetting process where they show us that they aren't just skilled, that they're masters of their given craft. RJT Construction doesn't settle for anything but the best, which means that you only get the best when you hire our construction company.
A 360° SYSTEM OF MANAGEMENT
All construction projects require attentive and adaptable management. This extends from personnel scheduling to construction deadlines, and from resources to financials, in order to make sure that we are completing our work on-budget and on-time. By adhering to this 360° management system, we maximize efficiency and productivity while eliminating waste.
Contact us today to find out how we can help your project.
We've worked on a diverse number of projects in the Houston area for many clients, including:
Houston Airports
Amazon
U-Haul
The City of Houston
FedEx
The Dallas Independent School District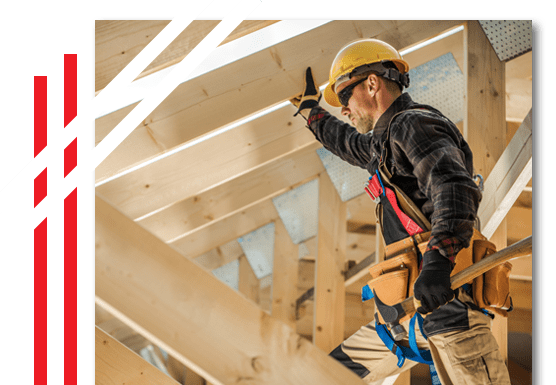 From $20M buildouts to smaller projects where we took care of dirt work, our standards of quality and our attention to detail are never compromised. If you need general contracting services that are as passionate about your building project as you are, RJT Construction is here and ready to help.
Need a General Contractor in Houston, TX?
Are you in need of a general contractor in Houston, TX? RJT Construction is the company for you! We have experience with all sorts of projects, big and small. Contact us today for a free consultation. We'll be happy to discuss your needs and give you a quote. Trust us for all your construction needs – we're the best in the business!
If you need a general contractor in Houston, TX, look no further than RJT Construction!
In need of a reliable and experienced general contractor in Houston? Look no further than RJT Construction. Our team has been solving construction problems for homeowners and businesses throughout the city for decades. Whether it's minor repairs or major renovations, we provide high-quality craftsmanship at an affordable price. Contact us today to get started with your project!
We specialize in all types of construction, from residential to commercial projects.
Here at RJT Construction, we specialize in any construction you can imagine. We offer a wide range of services to fit every need – whether you're looking for a one-room home remodel or a completely new commercial building, we do it all! Our experienced team is committed to working with you to bring your visions to life, and our quality craftsmanship and attention to detail ensure that every project is done right. Our customers have come to trust us for projects big and small, and now we invite you to experience the RJT difference for yourself.
We're dedicated to providing our clients the best possible service and quality workmanship.
At RJT Construction, we take great pride in client satisfaction. We are committed to delivering our clients the highest quality service and workmanship so that their experience working with us is incredible. Our team members strive to ensure that each project runs smoothly, from start to finish. With years of experience in the Houston area and knowledge of local regulations and codes, we're confident that you'll be satisfied with the final results of your construction project. At RJT Construction, it's not just about getting the job done; it's about ensuring every client is cared for with personalized attention.
Contact us today for a free consultation!
Have you ever wanted to build your dream house or remodel your home? RJT Construction is here to help! We are a general contractor based in Houston, TX, specializing in residential and commercial projects. Whether constructing a new building or updating an existing one, our team has the expertise and experience to provide quality work. Contact us today for a free consultation and learn how we can help make your project a reality!
In summary, RJT Construction is the best choice for construction projects in Houston, TX. From residential to commercial projects, we have the skills and expertise to ensure your project goes smoothly from start to finish. Our commitment to quality workmanship and exceptional customer service makes us stand out. Plus, our free consultation services enable you to get expert advice with no obligation. So if you're looking for a reliable general contractor in Houston, TX – contact RJT Construction today!