RJT Construction Are Houston's Concrete Experts
HIRE THE CONCRETE AND GENERAL CONTRACTING PROFESSIONALS
We know concrete. From foundation pours to 100,000 square foot buildings to installing entire city blocks of sidewalk, RJT Construction in Houston has gained the high level of skill and expertise necessary to assist you with all of your concrete needs. Whether your project only requires a team to come in and handle the concrete work or you need a full-service construction crew to handle dirt and site work, concrete, erecting, or a full buildout, RJT Construction is ready. Contact us today to learn more.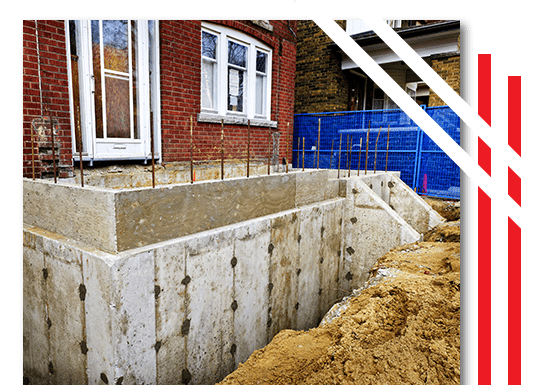 WE OFFER AN ARRAY OF CONCRETE CONSTRUCTION SERVICES, INCLUDING THE FOLLOWING:
Site work
Dirt work
General contracting
Roofing
Full buildouts
Erecting
Conception and design services

Good concrete work starts with immaculate site and dirt work. Our team can handle the process from planning to pouring. Our management system reduces material and time waste to save you money.

No matter what your concrete needs are, the RJT Construction team will make sure that the job is completed correctly and on time. Because we have an in-house team, schedules are perfectly coordinated to keep the work moving forward.

From straightforward projects like parking lots to more complex builds involving concrete, our in-house general contractors and laborers have the skills and expertise necessary to keep your build on budget.

We understand the importance of your project. Our client-centric approach allows us to always do what is best for you and your build. This dedication to client satisfaction has helped us build and maintain our sterling reputation.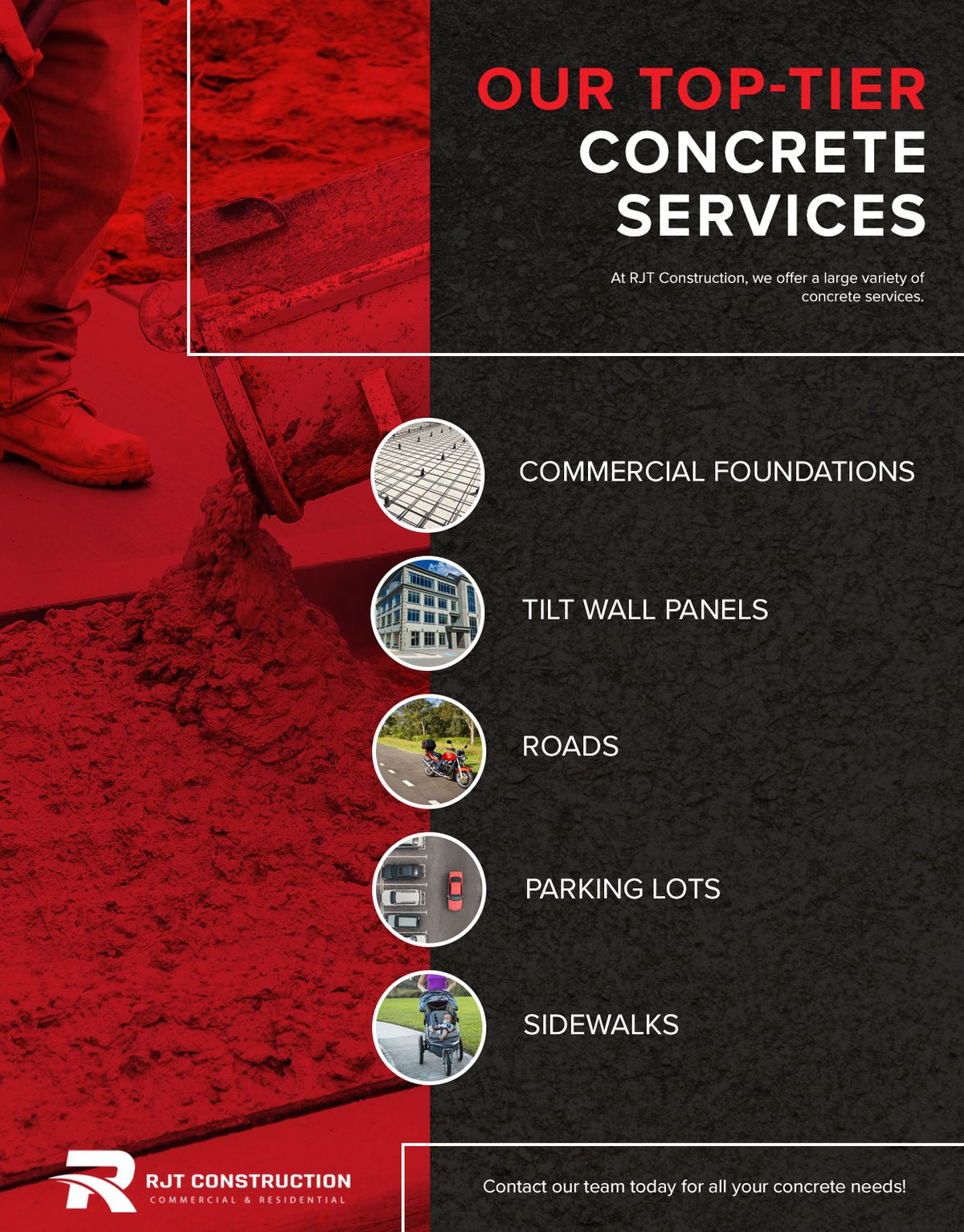 WHAT SETS RJT CONSTRUCTION APART
A CLIENT-CENTRIC APPROACH
When you hire RJT Construction to handle your concrete work, you become a part of our team. We spend as much time as we can to fully understand the needs of the project so that we can determine the best possible way to complete the work with the given resources.
In order to be able to provide an unwaveringly high standard of work, we require the best craftspeople and general contractors in the business. Instead of hoping to catch these experts between other jobs, we have hired them on as our in-house crews. This means the best are always available.
A 360° SYSTEM OF MANAGEMENT
By handling everything in-house, including scheduling, deadlines, and financial and material resources, we are able to keep costs lower, reduce waste, and keep the worksite moving.
Learn more about how we stand apart from other construction companies here.
We've had the good fortune to work with many different clients in a number of fields in the Houston area, including:
U-Haul
FedEx
Houston Airports
Amazon
The Dallas Independent School District
The City of Houston
And more
Don't wait to contact us. Our team is ready to discuss your project and then bring it to life through superior craftsmanship and attention to detail. From concrete work to complete buildouts, there is nothing that we don't excel at.