SCHEDULING AND COMMUNICATION
Ensuring The Best Houston Construction Projects
KEEPING YOUR CONSTRUCTION PROJECT ON-TASK
It's a fact that lack of communication costs businesses across the United States thousands of dollars every year. In fact, for companies with 100 employees, they lose $420,000 on average a year and companies that have over 100,000 employees, they lose $62.4 million a year. Admittedly, it's hard to measure something that is a bit intangible such as communication. There is no doubt that errors are made, tasks have to be re-done, and hours are wasted due to an employee not understanding an instruction. In addition, getting off schedule leads to major delays, which is money out the door as well.
RJT Construction is a commercial construction company in Houston that offers an array of services, from project management and supervision to concrete, dirt, and excavating services. We pride yourself on three pillars that we follow: client-centric, impeccable staff, and our 360° Management System, which keeps our construction projects on-time and on-budget. We are able to not only meet tight deadlines and customers' expectations, but we almost always exceed them, putting our hearts and souls into every construction project we touch. If you are interested in any of our construction services, reach out to a team member today!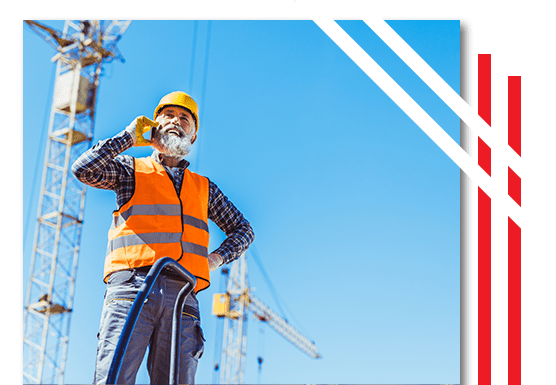 BENEFITS OF TOP-RATED SCHEDULING AND COMMUNICATION
Greater productivity
Less wasted time
Better employee job satisfaction
Saves customers time and money
Ensures nothing falls through the cracks
Better work environment
Safer work environment
And more
SCHEDULING AND COMMUNICATION
BENEFITS OF OPTIMIZED SCHEDULING PROCESSES ON A CONSTRUCTION SITE
Keep the project on-track. In construction, there is a logical order to how buildings come together. You have to pour the concrete foundation before you can frame. You have to frame before you can add insulation. Construction builds upon itself, so it's critical that every task is scheduled out in order to avoid delays.
Keep costs under control. Scheduling your construction project allows you to know the preliminary costs ahead of time so you can plan for them. The last thing you want is to forget about an important task until the time has come, and it inflates your costs.
Aids in planning. Planning and scheduling truly go hand-in-hand. You can plan the equipment, materials, and labor needs when you have a schedule to work from.
Eliminates bottle-necks. Having delays in a construction project often leads to bottlenecks where crews are left waiting on another to finish a certain task before they can begin their's. This can easily lead to a snowball effect that can cost you weeks and dollars.
Manages project risks. With anything in life, there are risks. By having a construction schedule, you can plan for the unforeseen, such as weather delays with buffers and cushions, and you can quickly recover from them as well. Call RJT Construction in Houston for your next construction management project today!
BENEFITS OF STREAMLINED COMMUNICATION ON A CONSTRUCTION SITE
Keeps everyone safe. On a construction job site with heavy equipment and working at heights and with heavy materials, injury can be right around the corner. In fact, one in every 10 construction workers is injured while on the job. By having effective communications in place, you can ensure your construction employees stay safe.
Keeps everyone working as a team. It can be challenging to meet your construction deadlines when subcontractors are not effectively communicating or individuals within a unit aren't on the same page. When communication is streamlined with things such as daily briefings, your construction project stays moving.
Keeps feedback flowing. A construction project is like an animal in motion, it flows from one person to the next. When there is a break in the motion, it can be difficult for the project manager and supervisors to realize it until it has caused a delay in the process. By keeping a pulse on the entire crew, you are able to receive feedback close to real-time so that changes or communication can be implemented sooner rather than later. Choose RJT Construction in Houston for your next construction project today!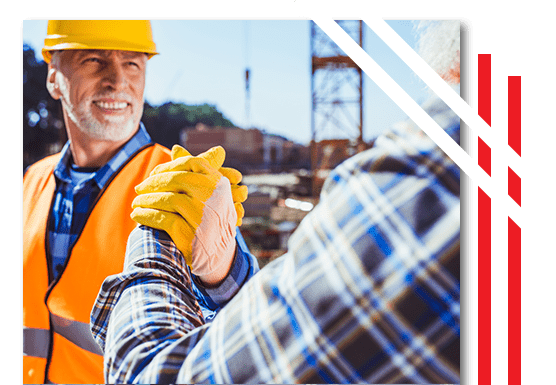 CHOOSE RJT CONSTRUCTION FOR ALL YOUR GENERAL CONTRACTING NEEDS
Being a project manager in charge of a large construction site is not easy. It takes focus and concentration in order to ensure everyone stays moving. Communication is key so that everyone knows their jobs and when they are scheduled to do them. Keeping up with feedback and any changes, as well as adjusting on the fly because of them, is crucial to staying on time and on-budget.
RJT Construction offers the best commercial general contracting services. Our team does it all, specializing in our 360° Management System, which entails handling your construction project from start to finish. When you call our design-build firm and schedule an initial free consultation, you will learn all about our construction services and see if we are a fit. If you are interested in our general management services for your next Houston project, contact us today!