Ensuring The Best Houston Construction Projects
A RELIABLE BUILDING CONTRACTOR IN HOUSTON
Since every one of us is unique, we all like things in our offices a certain way. For instance, we want our bed to face a window, so we can see the sun when we wake up in the morning, or we want the bathrooms to be in the middle of our new office building, effectively creating two separate spaces. The beauty of custom builds is that you can design your building to suit your tastes and needs perfectly, which is why these buildings are extremely popular. RJT Construction is a building contractor based in Houston that offers custom build services. Whether you need a steel building erected or a wooden building, we can help. Our team has years of experience in helping business owners with all their needs. We are client-centric, only hire the best staff, and we are a 360° Management System, meaning we can handle your building project from start to finish. If you are interested in a quote for your custom build, give us a call today!
WHAT TO LOOK FOR IN A TOP-RATED HOUSTON BUILDING CONTRACTOR
Experience
Knowledge
Organizational skills
Good communicator
Great reputation
Stays on-time and on-budget
Detail-oriented
Exceptional customer service
Licensed and certified
Competitively-priced
Top-notch crew
And more!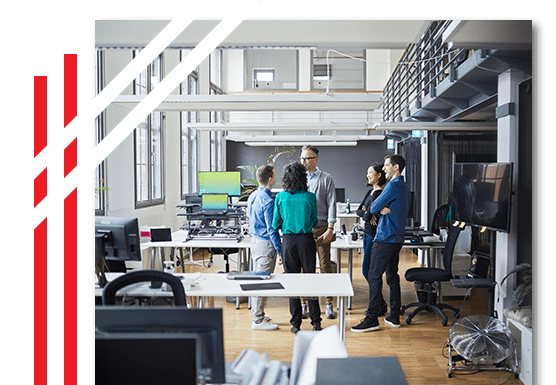 REASONS TO CONSIDER A CUSTOM BUILD IN HOUSTON
Cater to your needs. Let's face it, having everything you need to live and to do the job is important. You may want a layout in your office building to not impede traffic. You might be considering a hidden fridge in your office. Sound-proof rooms would be nice. Whatever your fancy, custom builds can make it happen.
Build for your values. These days, most people are looking to reduce their carbon footprint. By investing in a custom build, you can install energy-efficient windows, appliances, and HVAC systems. You can install water-saving systems. You can use recycled building materials.
Build where you want. Many people don't want to live in a neighborhood, or they want their office building located in a scenic area. Custom builds allow you to build on vacant land with the office you've always dreamed of which may possibly be the last building you will ever build. Call RJT Construction, a building contractor in Houston, for a free quote today!
STEPS TO A CUSTOM BUILD PROJECT
Architectural conception and design phase. This is where the key ideas are laid out, as well as the main features of the building.
Pre-construction phase. Here, everything is gathered to begin the custom build, from permitting to financing, hiring a construction project manager, and more.
Construction phase. Here the project manager takes over, procuring the building materials needed and hiring either an in-house construction team or subcontractors to complete the build.
Final inspection. After the custom build is complete, the customer will walk through the building, seeing if any final details or touches were missed.
Warranty. If there are defects found down the road, that would enter a warranty phase.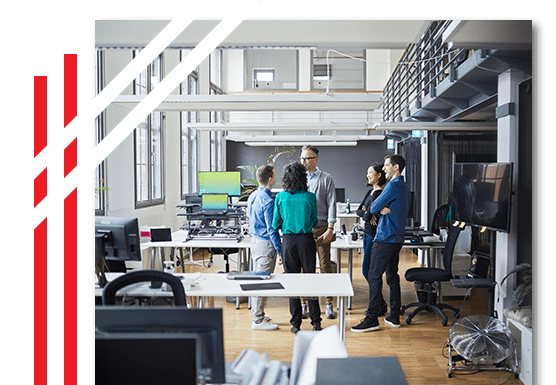 CHOOSE RJT CONSTRUCTION AS YOUR BUILDING CONTRACTOR OF CHOICE
Building a custom office space, commercial building, or industrial warehouse is exciting. You get to see your vision come to life, and afterward you are able to enjoy your new space that will make your life easier, business more efficient, and you'll have less headaches. You can have everything you need at your fingertips, which is a just reward for years of hard work. RJT Construction offers custom builds in the Houston area. From commercial build outs and steel erections to wooden structures, we can help be a part of your dreams. Our team has years of dedication to our craft. Our building company is client-centric, and we invest in our team heavily so that they are the best of the best. In addition, we offer our 360° Management System where we can help you from start to finish in a construction project, or we can service you with just one part, such as dirt work, excavation, or erection. We also offer roofing and concrete services. We only use in-house contractors, so we can guarantee the quality you will receive and so we can stay on-time and on-budget. Contact our building construction company today!