RJT Construction is one of the leading excavation contractors Houston, TX.
We provide professional and quality land excavation service and land other services to our clients.
Our services include but are not limited to the following:
Dirt Work
Site Work
Rock Excavation
Topsoil
Earth Work
Cut and Fill
Muck
Drainage
Channel
Basement
Roadway
Bridge
Underground
Footing
Burrow
And More
Contact us today for a free estimate.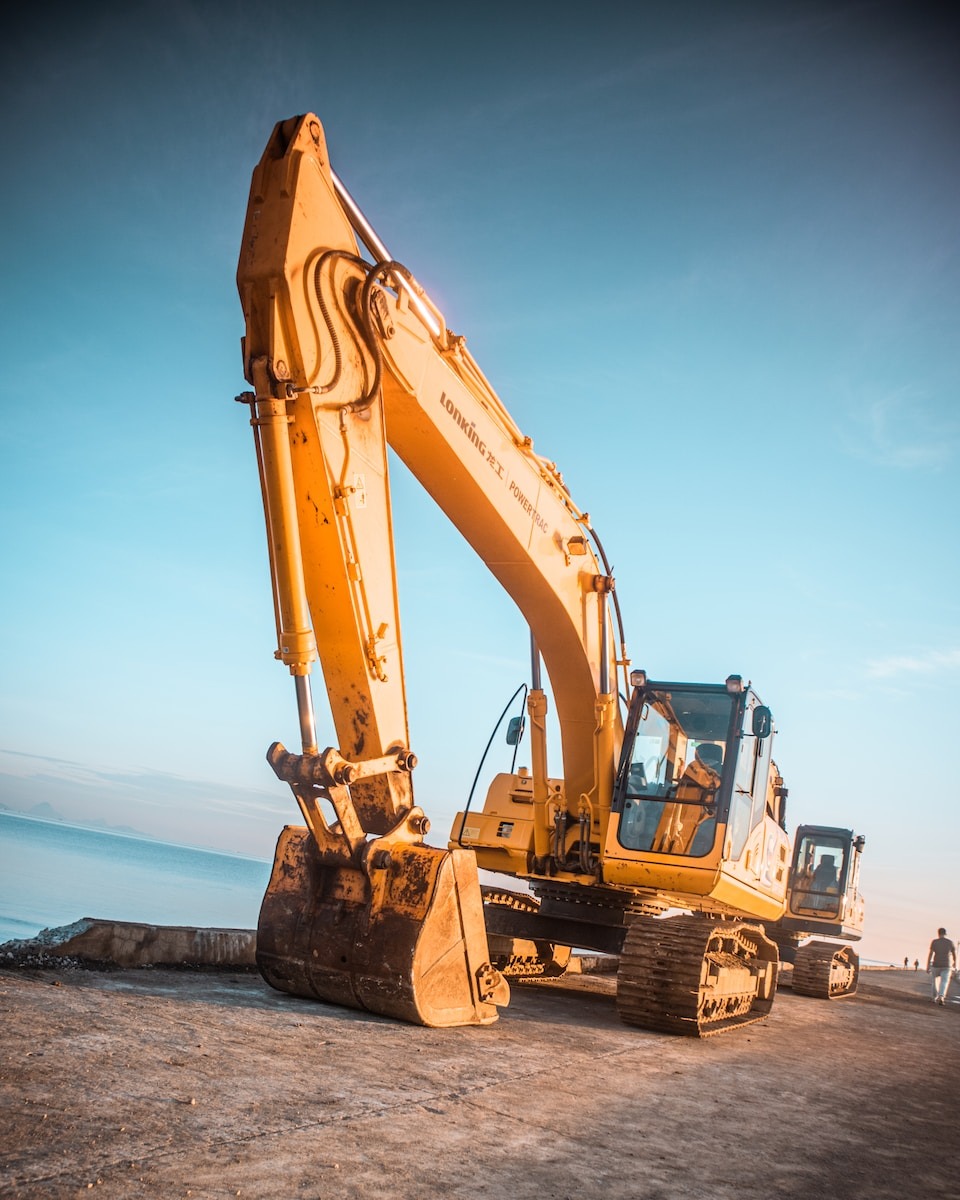 RJT Construction is a professional excavation contractor in Houston, TX, that has been in business for over 10 years.
RJT Construction is an experienced excavation contractor that has proudly served the Houston, TX, and surrounding area, for over 10 years.
A commercial, pool excavation, contractor completes various large-scale digging pool excavation, and soil movement projects.
They work on road construction, water and sewer line installation, foundation work, site preparation, landscape grading, demolition, and many other activities.
Commercial excavation contractors have the experience and expertise to make businesses meet tight deadlines while following safety regulations.
They understand how to safely operate heavy machinery to avoid environmental damage or risks to workers on the job site.
We offer various excavation services, including site preparation, demolition, and grading.
At RJT Construction, we offer a comprehensive and reliable selection of excavation services in Houston, TX.
Our dedicated, experienced and dedicated team is equipped to manage any aspect of building your project, from site preparation and demolition to grading.
Our expertise ensures that all tasks are completed efficiently and on time according to the agreed schedule and specifications.
We will work with you at every stage of the process to ensure that your next project is carried out to the highest standards.
Contact us today for more information about our excavation services in Houston, TX.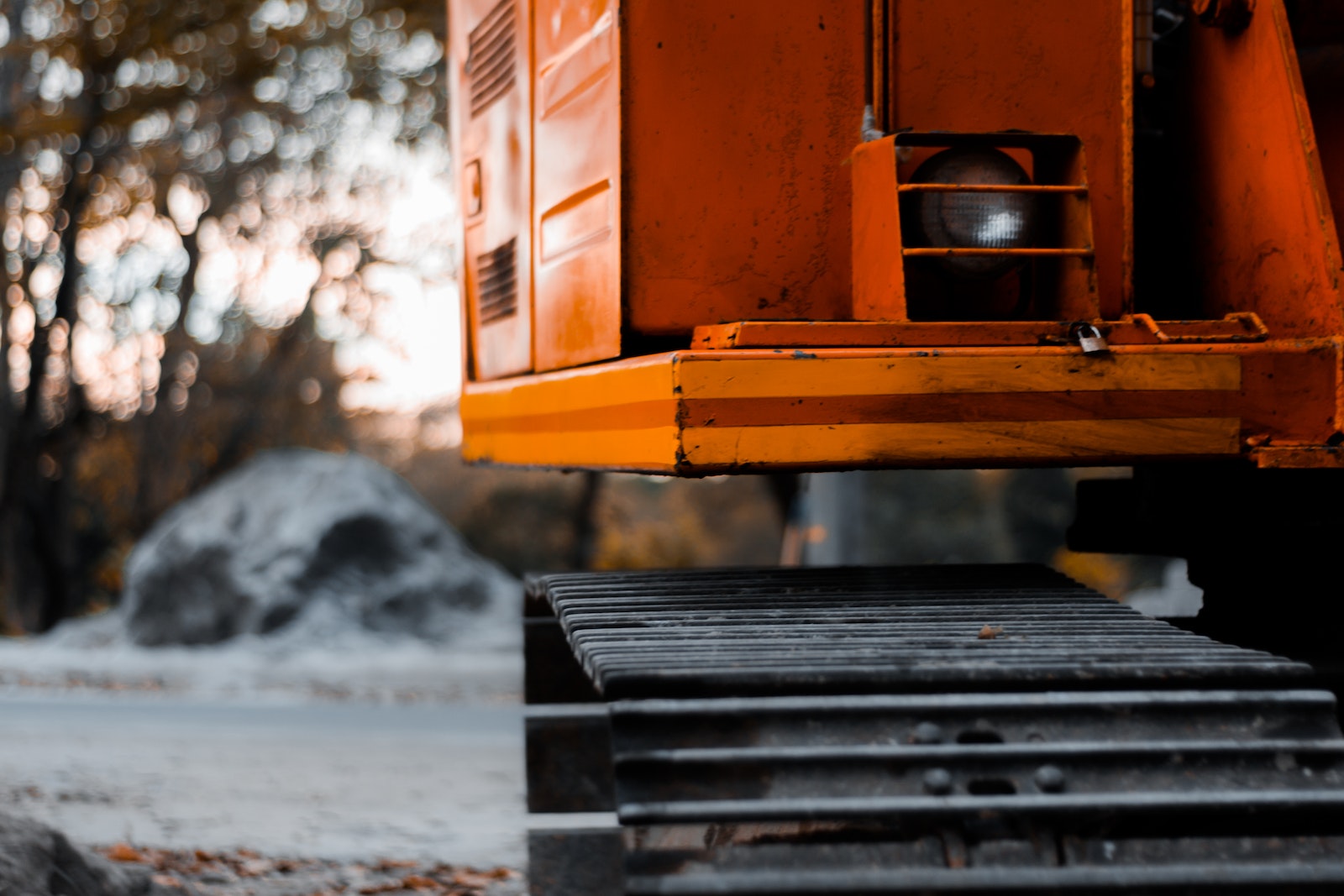 We are licensed and insured, and our team is experienced and knowledgeable.
At RJT Construction, we pride ourselves on providing quality excavation services in the city of Houston, TX.
We care about our clients and work tirelessly to provide exceptional results that exceed expectations.
Our commercial construction team is highly experienced and knowledgeable in all aspects of the excavation process, so you can rest assured knowing that your project is in good hands.
Furthermore, we take the safety of our team members and clients very seriously; for this reason, our company is licensed and insured for everyone's peace of mind.
Choose RJT Construction for your next excavation project–you won't be disappointed!
How To Hire The Right Commercial Excavation Contractors For Your Next Project
Choosing the right excavation company for commercial construction projects can be difficult, as there are many factors to consider.
It is important to look at a contractor's experience, licenses and certifications, safety record, reputation within the industry, and ability to finish on time and on budget.
Additionally, it is beneficial to research how much experience they have in similar projects so you can feel confident that they will be able to efficiently handle the job with minimal disruption to your timeline.
Ultimately, finding the right contractor for your project requires due diligence and research into all these areas.
1. Comprehensive Services Offered by RJT Construction
At RJT Construction, we offer a wide array of excavation services tailored to meet the unique needs of each project.
Our services include:
Dirt Work Services: We handle all types of soil and dirt movement, ensuring the site is prepared and leveled.
Rock Excavation: Our team is skilled in breaking and removing rocks, even in the most challenging terrains.
Drainage and Channel Construction: We specialize in creating effective drainage systems to prevent water accumulation.
Roadway and Bridge Construction: Our expertise extends to building roads and bridges, adhering to all safety and quality standards.
Underground and Footing Work: We provide specialized services for underground utilities and foundation footings.
And More: From topsoil handling to muck removal, we cover a wide range of excavation needs.
Our comprehensive services make us a one-stop solution for all your excavation requirements, ensuring efficiency and quality in every task.
2. Why Choose RJT Construction: A Comparison Guide
When selecting an excavation contractor, it's essential to compare various aspects to make an informed decision.
Here's why RJT Construction stands out:
Experience: With over 10 years in the industry, our team has the expertise to handle complex projects.
Licensed and Insured: We are fully licensed and insured, providing peace of mind and reliability.
Quality Workmanship: Our commitment to quality ensures that we exceed expectations in every project.
Competitive Pricing: We offer fair and transparent pricing without compromising on quality.
Safety Compliance: Safety is our priority, and we adhere to all regulations to ensure a safe work environment.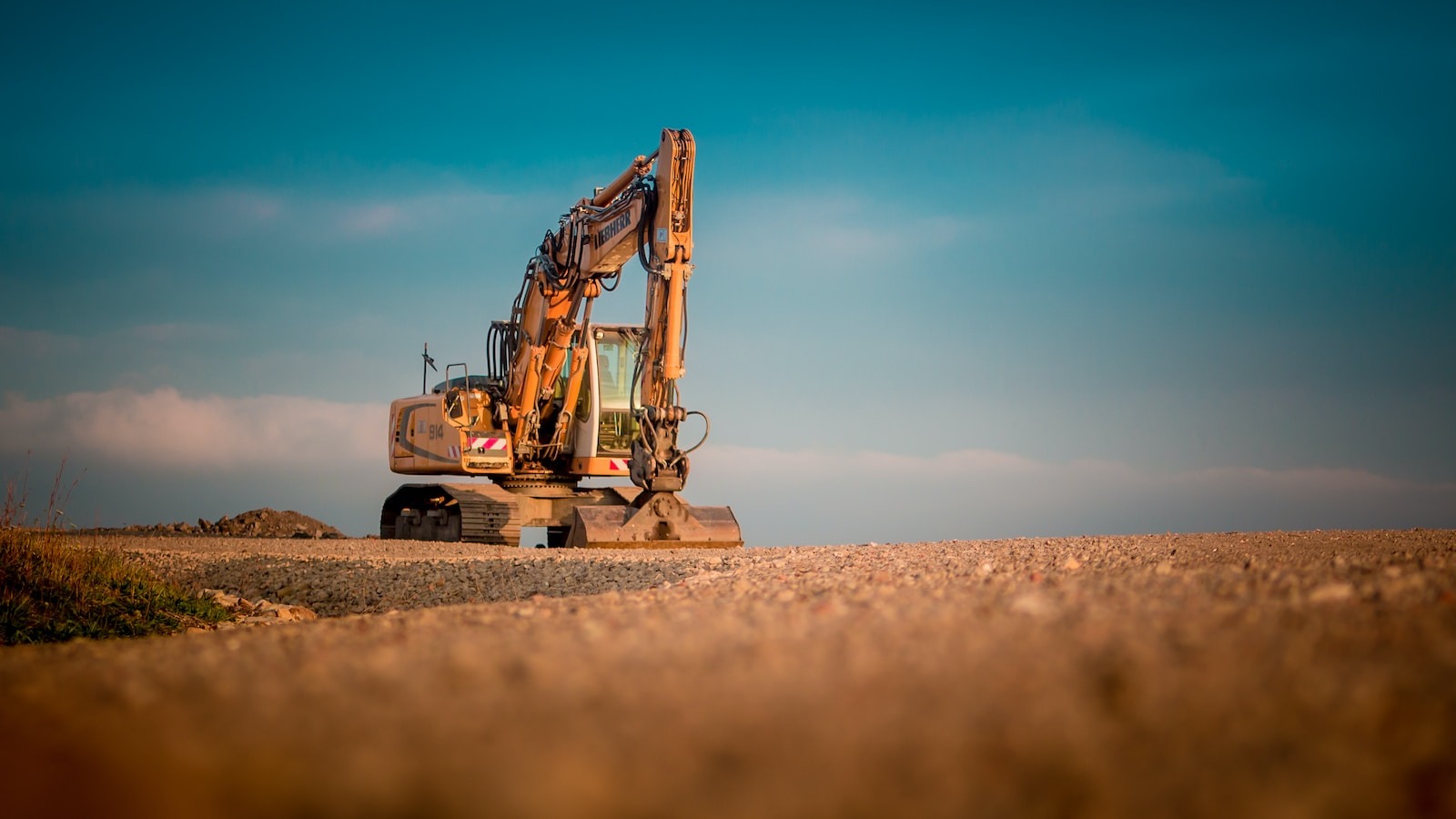 3. Testimonials and Success Stories
Hearing from previous clients can provide valuable insights into a contractor's performance. At RJT Construction, we have a track record of satisfied customers.
Here are some testimonials:
"RJT Construction handled our site work with professionalism and efficiency. Highly recommended!" – John D., Commercial Developer
"Their team was knowledgeable and worked within our budget. The project was completed on time, and the quality was outstanding." – Sarah M., Business Owner
Our success stories reflect our commitment to excellence and our ability to deliver on our promises.
4. How to Get Started with RJT Construction
If you're considering RJT Construction for your next excavation project.
Here's how to get started:
Contact Us: Reach out to us for a free estimate. Our friendly staff will discuss your needs and provide a detailed quote.
Consultation: We offer a no-obligation consultation to understand your project requirements and provide expert advice.
Project Planning: Our team will work with you to plan the project, ensuring all aspects are covered.
Execution: We will carry out the excavation work with precision, adhering to the agreed timeline and budget.
Post-Project Support: Our relationship doesn't end with project completion. We provide ongoing support and are available for any follow-up needs.
At RJT Construction, we believe in building lasting relationships with our clients.
Our comprehensive approach ensures that we are not just a contractor but a partner in your project's success.
Contact us today to discover how RJT Construction can make your next excavation project a success.
With our experience, top quality work, excellent workmanship, and commitment to customer satisfaction, we are the preferred choice for excavation services in Houston, TX.
10 Traits of a Reputable Excavation Contractor
1. Experience and Expertise
Years in Business: A contractor with a long history in the industry likely has the experience to handle various excavation tasks.
Specialized Skills: Look for contractors with expertise in specific areas like rock excavation, drainage systems, or site preparation.
2. Licensing and Certification
Proper Licensing: A reputable contractor will have all the necessary licenses to operate in your jurisdiction.
Certifications: Certifications from industry organizations can indicate a commitment to quality and professional manner and standards.
3. Safety Compliance
Safety Record: Check the contractor's safety record and adherence to regulations.
Safety Training: Ensure that the contractor provides regular safety training to their team.
4. Quality Workmanship
Quality Assurance: Look for a contractor that guarantees the quality of their work and follows industry best practices.
Modern Equipment: Using up-to-date and well-maintained equipment is a sign of a contractor committed to quality.
5. Insurance
Adequate Insurance: Ensure that the contractor has proper insurance coverage to protect against potential liabilities.
6. Reputation and References
Positive Reviews: Look for online reviews or ask for references to gauge the contractor's reputation.
Testimonials: Ask for testimonials from previous clients to understand their satisfaction level.
7. Transparency and Communication
Clear Communication: A reputable contractor will communicate openly and keep you informed throughout the project.
Transparent Pricing: Look for clear and detailed quotes that outline all costs without hidden fees.
8. Environmental Responsibility
Environmental Compliance: Check if the contractor follows environmental regulations and takes measures to minimize impact.
Sustainable Practices: Consider contractors who implement sustainable practices in their operations.
9. Professionalism
Professional Conduct: Assess the contractor's professionalism in interactions, timeliness, and overall conduct.
Written Contracts: A reputable contractor will provide detailed written contracts outlining the scope of work, timeline, and terms.
10. Adaptability and Problem-Solving
Flexibility: Look for a contractor who can adapt to unexpected challenges and changes in the project.
Problem-Solving Skills: Assess their ability to find innovative solutions to potential issues during excavation.
Contact us today for a free estimate!
If you're looking for reliable excavation services in the Houston area, RJT Construction is your team!
With decades of experience providing custom excavation solutions, our licensed professionals can handle any commercial construction job with expert precision.
We offer our service, competitive pricing and fast delivery, so don't hesitate to contact us today for a free estimate.
Our friendly staff will help you find the perfect solution that fits your needs and budget.
Let RJT Construction take great care of your excavation projects – get in touch now and see how we can help!
RJT Construction should be your go-to company of choice regarding excavation services in Houston, TX.
With over 10 years of experience in the business and a team of professional and knowledgeable staff, you won't regret partnering with us for your excavation needs.
We offer various services, such as site preparation, demolition, and grading service, to ensure your project is completed on time and within budget.
We are fully, licensed professionals and insured businesses, so you can trust that our services are up to industry standards.
Contact us today for a free estimate, and let the guys at RJT Construction show you why we continue to be the most sought-after excavation contractor in the area.
Frequently Asked Questions (FAQ) About Top Notch Excavation Services
Q1: What Are Excavation Services?
A1: Excavation services involve the removal of soil, rock, and other materials from a site to create a foundation for construction projects.
This can include tasks like digging, grading pool excavation, land clearing, trenching land clearing, and site preparation.
Q2: What Types of Projects Require Excavation Services?
A2: Excavation is a process commonly required for various construction projects such as building foundations, roadways, bridges, drainage systems, underground utilities, and landscaping.
Q3: Why Should I Hire Professional Houston Excavation Contractors?
A3: Professional excavation contractors have the expertise, equipment, and knowledge to handle the job safely and efficiently.
They adhere to regulations, ensure environmental protection, and can save time and money in the long run.
Q4: How Much Do Excavation Services Cost?
A4: The cost of excavation services depends on factors like the project size, soil type, location, and specific requirements. It's best to contact a reputable contractor like RJT Construction for a customized quote.
Q5: How Long Does an Excavation Project Take?
A5: The timeline for an excavation project varies based on the complexity and scope of the work. A detailed schedule in consultation with the contractor will provide a more accurate and reliable timeframe.
Q6: Are Permits Required for Excavation Contractors in Houston?
A6: Yes, permits are often required for excavation work to ensure compliance with local regulations and safety standards. A professional contractor will usually handle the permit process.
Q7: What Safety Measures Are Taken During Excavation?
A7: Safety is paramount in the excavation process. Contractors follow strict safety guidelines, including proper equipment usage, site evaluation, protective barriers, and regular monitoring to prevent accidents.
Q8: What Equipment Is Used in Excavation?
A8: Excavation requires specialized equipment such as excavators, bulldozers, backhoes, and loaders. The choice of equipment depends on the specific needs of the construction project.
Q9: How Do I Choose the Right Excavation Contractors in Houston TX?
A9: Look for a contractor with experience, proper licensing, a strong safety record, positive testimonials, and transparent pricing. RJT Construction, for example, meets all these criteria.
Q10: Can Excavation Affect Nearby Structures?
A10: If not done properly, excavation can affect nearby structures. Professional contractors take measures to assess and minimize risks to the surrounding area, buildings and infrastructure.
Q11: What Happens If I Encounter Unexpected Issues During Excavation?
A11: Unexpected issues and concerns like hidden utilities or unstable soil can arise. An experienced contractor will have contingency plans and solutions to address such challenges.
Q12: How Can I Contact RJT Construction for Excavation Services?
A12: You can contact RJT Construction for a free estimate and consultation on your excavation needs in Houston, TX, by visiting our website or calling our office.